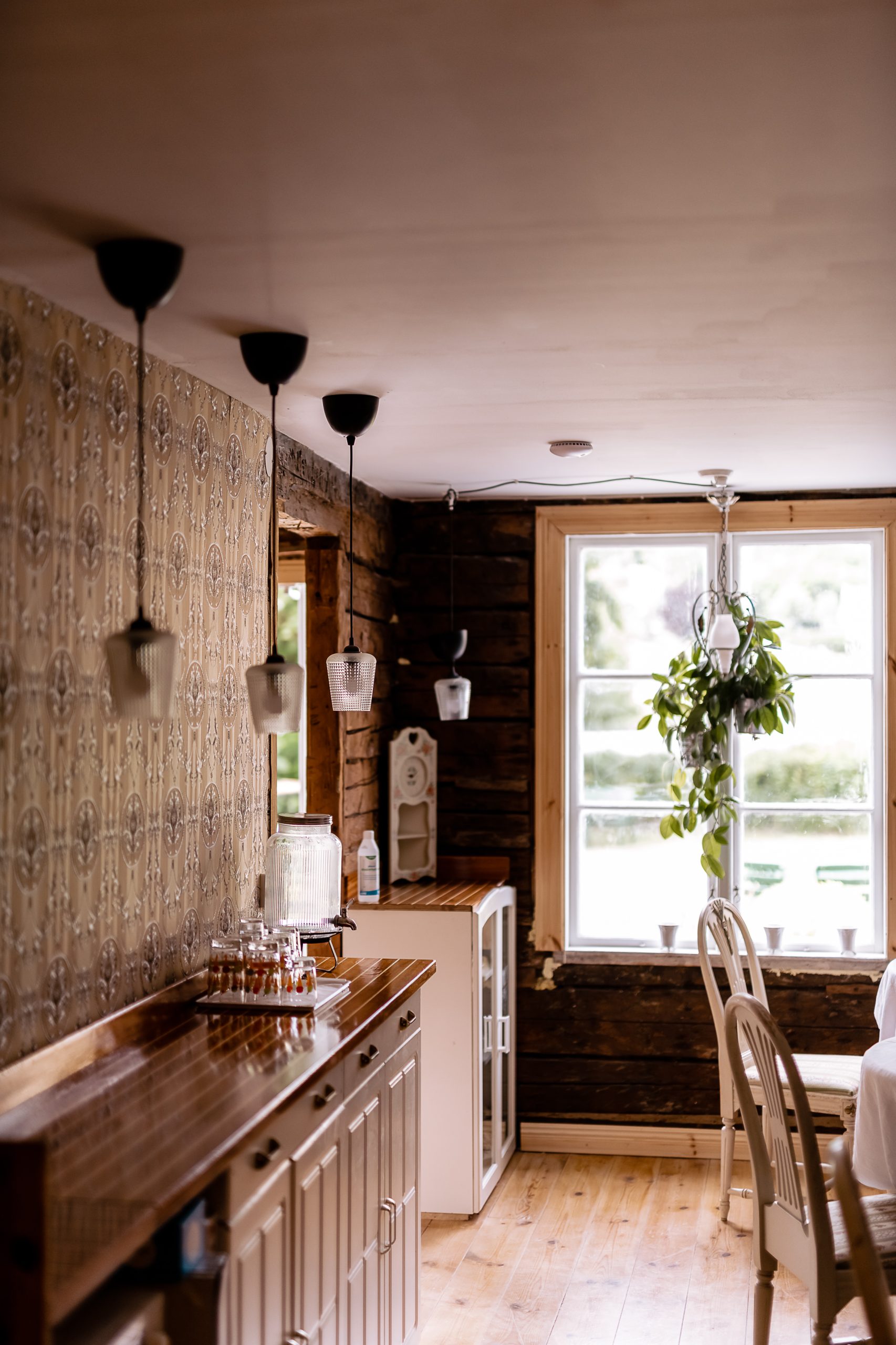 A wonderful guest house, that combines a perfect location, and a beautiful, historic city.
Kviström Gästgiveri was built in 1664 and was replaced in 1686 by a new building. The pass at Kvistrum and the bridge over the Örekilsälven have played an important role throughout history as several battles were fought there. In 1788 marched Danish-Norwegian troops down through Bohuslän towards Gothenburg. At Kvistrum, the so-called Theater War was fought as it was more of a spectacle. In 2019, a complete renovation was done to create a homely atmosphere, where old meets new.
Today, Kviströms Gästgiveri has been renovated and offers both rooms and apartments for short-term and long-term rental, a pub-like seminar room, a small shop and a cafe.
Come and enjoy nature – fishing, swimming, hiking, canoeing, tennis, golf, or rent my boat or bikes, all connected to a modern Munkedal. Come and experience part of Swedish history.
We are Ngoc and Anders, a married couple that has many years of experience from various professional fields. Both began as engineers, and have moved around professionally in academia, social science, environmental policy and education. Ngoc is a water engineer since 20 years, with wide experience from development policy and projects in Vietnam. She has her PhD from Linköping University, Sweden, and its Tema on the role of water in nature and society. Anders is Professor em. from the same university and also former Assoc. Professor at Stockholm University, Senior Lecturer at Uppsala University (anthropology), and Director of the Nordic Africa Institute. Both have worked extensively with social and environmental impacts of large-scale projects.