The Most Popular Theme of All Time
Fastest, Lightweight, and Highly Customizable WordPress Theme

1,653,898+ Websites Trust Astra, and so Should You!





At Liquid Web we tested over 50 themes for WooCommerce – looking at both performance and price. Astra cleanly beat the competition. It's why we recommend it to all our customers.
Customize Everything Easily
Not only will your website be fast, but you will be able to make it look exactly how you want with our visual theme customizer, fast & easy!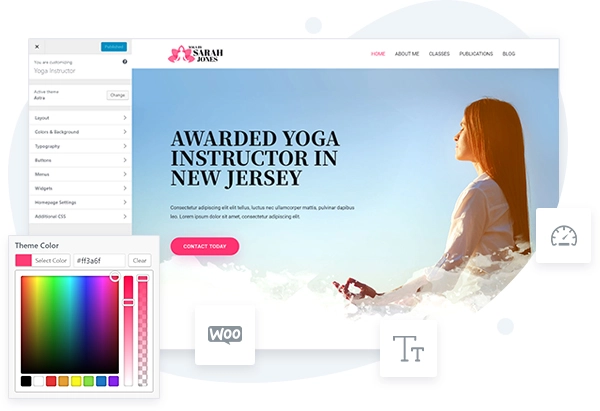 Full & Seamless Integration With Your Favorite Tools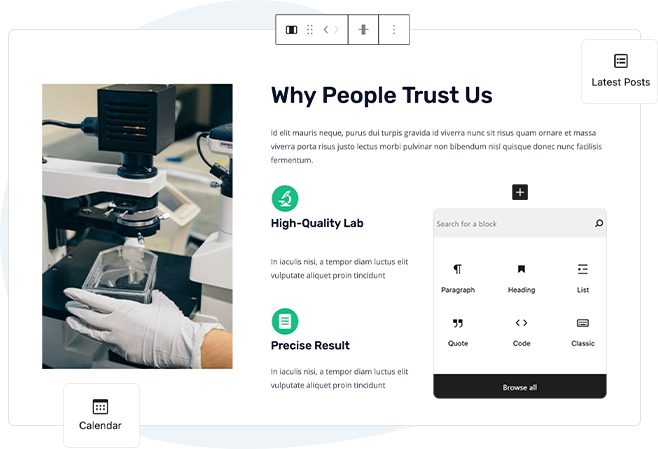 Gutenberg Blocks - Seamless Compatibility
Even before the official release of Gutenberg, Astra was among the first themes to become Gutenberg compatible. Over the years, this compatibility grew stronger. Today, Astra offers the most extensive library of free starter templates for Gutenberg, the ability to create custom layouts with the editor, and automatically manages Gutenberg blocks' styling and spacing.
A Brainstorm Force Project
You might know us already for our other products like Ultimate Addons for Elementor and Beaver Builder, ConvertPro, SchemaPro, etc. Besides these products, we contribute in many open source projects.
Astra is Free. Now & Forever.
We believe creating beautiful websites should not be expensive. That's why Astra is free for everyone. Get started for free and extend with affordable packages.